On the morning of their father's funeral, the Anderson family receives a letter, a catalyst that threatens to ruin the sacred bond between siblings.
Christopher Thomas' ambitious and tightly performed piece revels in intensity in a way that is almost gleeful and doesn't let up until the end.
There is powerful storytelling here: worthy of Dracula or Frankenstein. A cohesive, fluid and well-rehearsed ensemble.
POETIC WORDS
| Blood Thicker Than Water
Boiling in my hands
In the eyes of our ghost
Forever engraving deep into the cold skin of a broken memory
As she looked upon us
Already chained to her dearest agony
Blood Thicker Than Water |
Premiered at the Sadler's Wells Lilian Baylis Theatre as part of the Young Associates Choreographic Showcase, December 2017.
Restaged for the 2019 edition of Resolution Festival at the Place Theatre.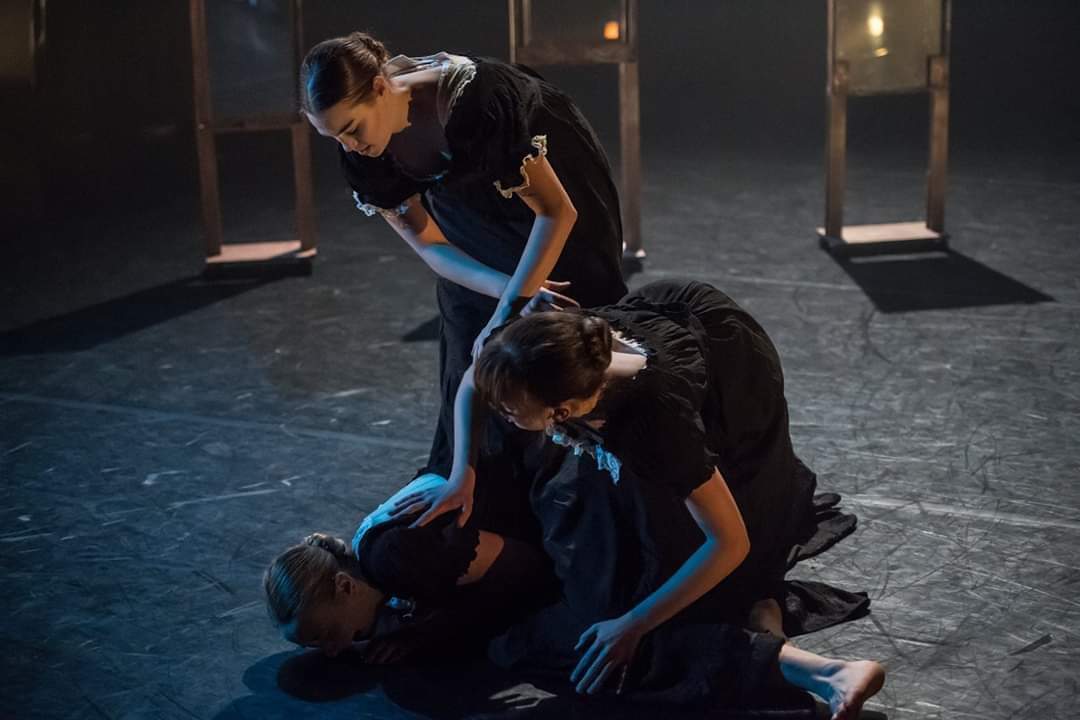 CHOREOGRAPHY
Christopher Thomas
DANCE PERFORMERS
Elin Anderson, Lara Fournier, Hannah McGlashon, Christopher Thomas & Daisy West
MUSIC
Jordan Hunt
DESIGN/COSTUMES
Sally Somerville-Woodiwis
FILM
The Place Technical Team
SCENIC PHOTOGRAPHY
Deborah Jaffe
REHEARSALS PHOTOGRAPHY & COLLAGE
l__artist Lara Fournier